(The following information is directly from prepareforsuccess.org)
We support

Prepare for Success

in their efforts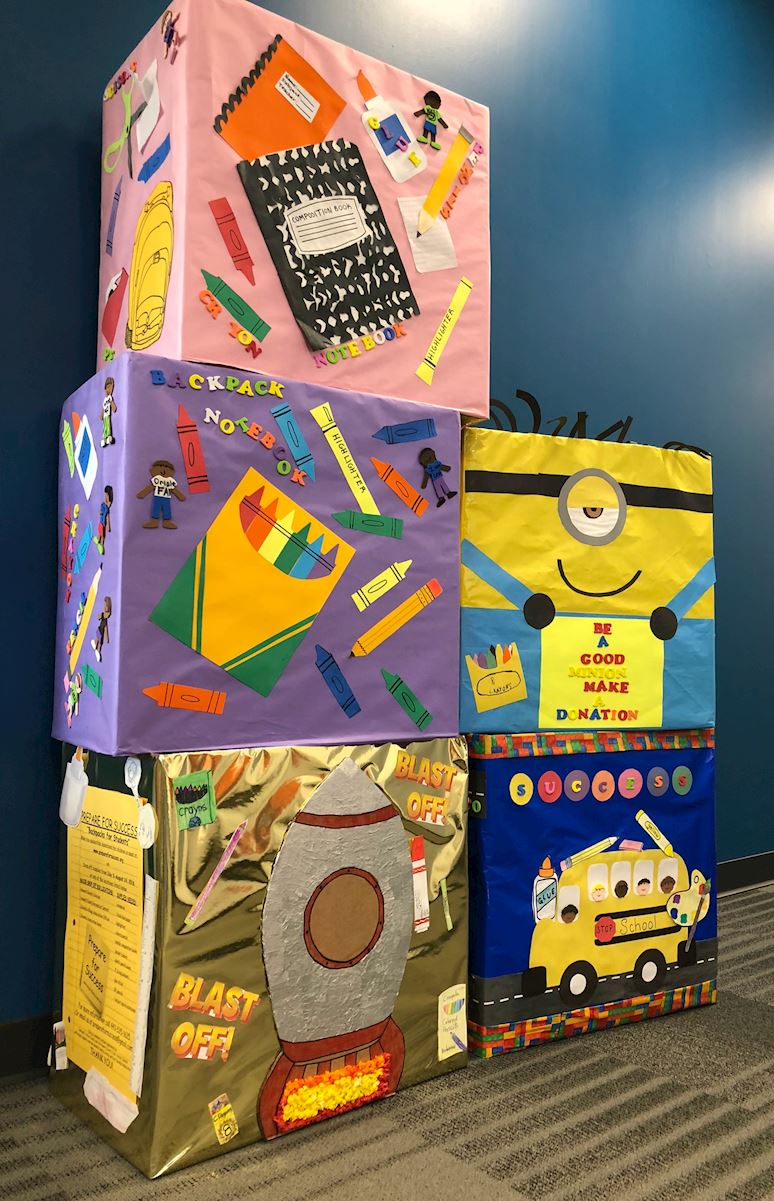 Despite the fact that Howard County, Maryland, is one of the richest counties in the nation, more than 12,000 kids in Howard County qualify for free and reduced lunch—an indicator of poverty. The retail cost of basic school supplies ($60–$80 per student), presents a financial burden for many of these kids' families.

Prepare for Success aims to cut that cost and move one step closer to eliminating the achievement gap. Having the right school supplies is a critical first step to help a student achieve higher literacy levels, improve academic performance, and graduate. It also enables schools to operate more effectively.
How You Can Help
Donate Online through Community Action Council of Howard County (use drop-down menu for Donation Restration and select Prepare for Success)

Send a check payable to "Community Action Council/PFS" to Community Action Council/PFS, 6751 Columbia Gateway Drive, Columbia, MD, 21046.

Purchase New Supplies and Drop-Off at Specified Locations between early July and mid August. Check Prepare for Success website for current information.


Requested NEW Supplies:
Backpacks - elementary, middle or highschool

Paper
Pocket Folders
Marble Composition books
1-Subject Spirals
5-Subject Spirals
College Ruled filler paper
Wide Rulled filler paper
Index Cards

Writing/Drawing
Colored Pencil Pack
Crayon Pack
Colored Markers Pack
Highlighters - yellow, pink
Pencils
Pens - Blue, Black

General Supplies
Binders - 1 1/2, 2 and 3 inch
Dividers
Glue Stick
Blunt Scissors
Pointed Tip Scissors
Pencil Bag or box
Erasers
Rulers

Donation Drop-off Locations:
Columbia Association Facilities
The Athletic Club
The Supreme Sports Club
Haven on the Lake
The Art Center
CA Main Office
Columbia Village Centers
Dorsey Search Village Office
Harpers Choice Village Office
Hickory Ridge Village Office
Kings Contrivance Village Office
Long Reach Village Office
Oakland Mills Village Office
Owen Brown Village Office
River Hill Village Office
Town Center / Oakland Manor
Wilde Lake Village Office
Howard County Libraries
Central Library
East Columbia Library
Elkridge Library
Glenwood Library
Miller Library
Savage Library
Howard County Dept of Recreation and Parks
Gary Arthur Community Center (Glenwood)
North Laurel Community Center (Laurel)
Roger Carter Community Center (Ellicott City)
Robinson Nature Center (Columbia)
Main Office (Columbia / Oakland Mills Rd)