Camp Make a Difference 2020 - Canceled -
For more information email Camps@ColumbiaAssociation.org or call 410-715-3165.
Fun, Entertainment and Service to the Community!
Camp Make A Difference, a unique combination of recreational and volunteer experiences, designed to give every child an opportunity to make new friends, have fun and make a difference in our community while enjoying summertime activities.
Each week, campers participate in a minimum of four volunteer projects while learning about service opportunities for youth in Howard County. But we don't forget about the fun – campers swim twice per session, play games and enjoy a Friday Field Trip.
Learn more view the Columbia Association Camps page:
columbiaassociation.org/services/camps
Listen to what campers said in their own words in this excellent video from HoCoMoJo.
Previous Years of Camp Make a Difference
In previous summers middle school students participated in service projects at senior centers, Howard County Conservancy, Days End Farm Horse Rescue, Community Action Council of Howard County's Community Garden, Success in Style, and CA Watershed along with learning Hands-Free CPR. Over a four-week period, campers provided more than 425 hours of service to our community.
From mulching and weeding to sorting clothes and entertaining seniors, campers made a difference in Howard County, as well as enjoyed visits to theme parks and making new friends.
Campers gained insight not only about the variety of ways to volunteer and practiced new skills, but also learned how non-profit organizations benefit our community.
"Thank you for pulling potatoes, beets, zucchini, squash and for WEEDING! You all are incredible and I had so much fun this morning!! I was able to bring 64 LBS to the food bank! Thank you for picking all of it!" - CAC Volunteer Coordinator
campers in their own words
click to view journal pages larger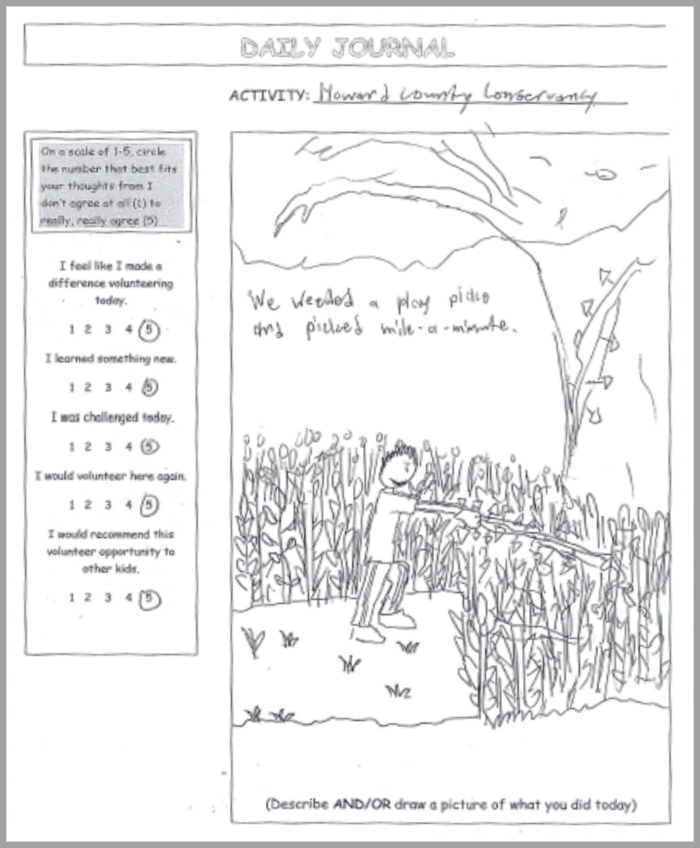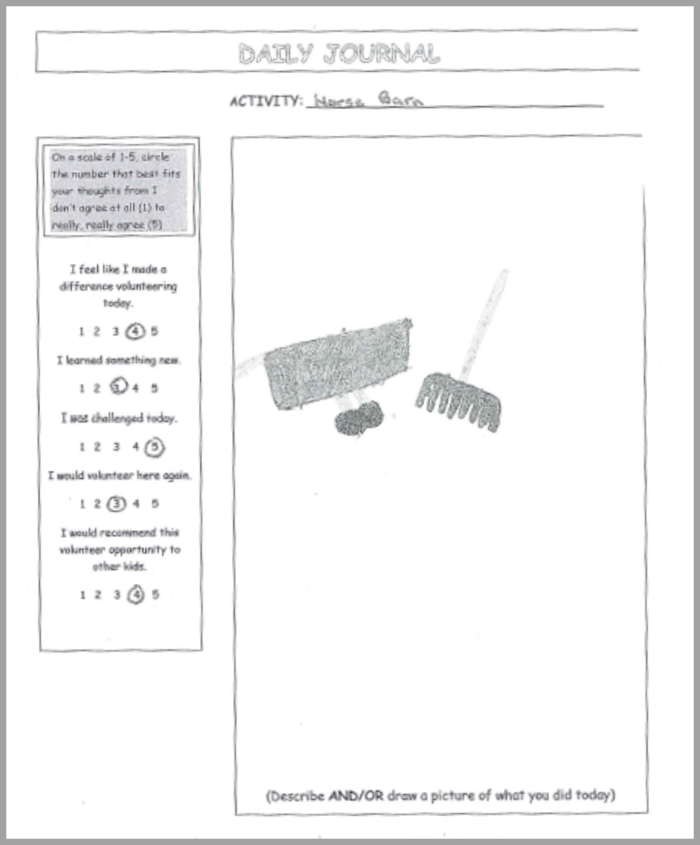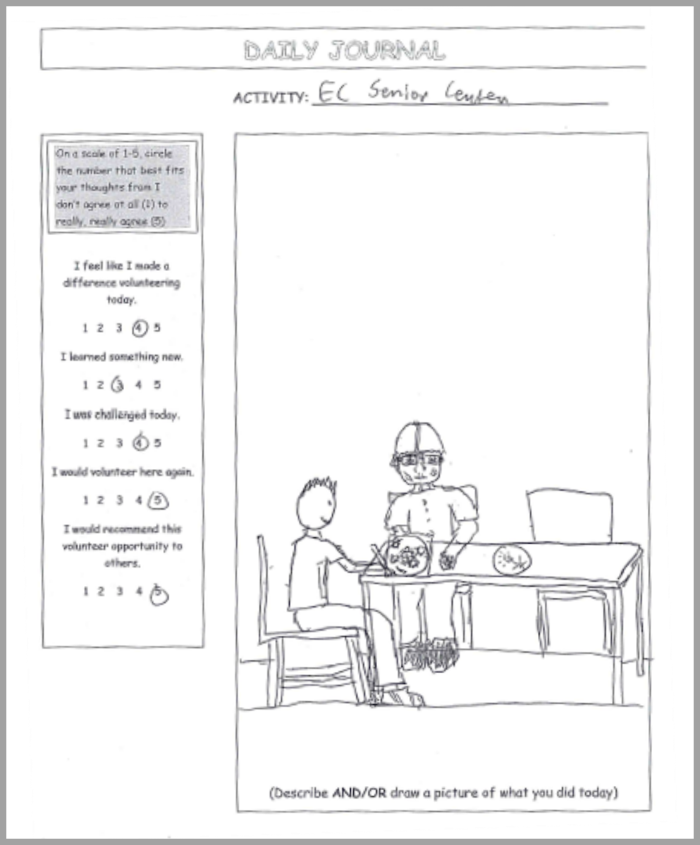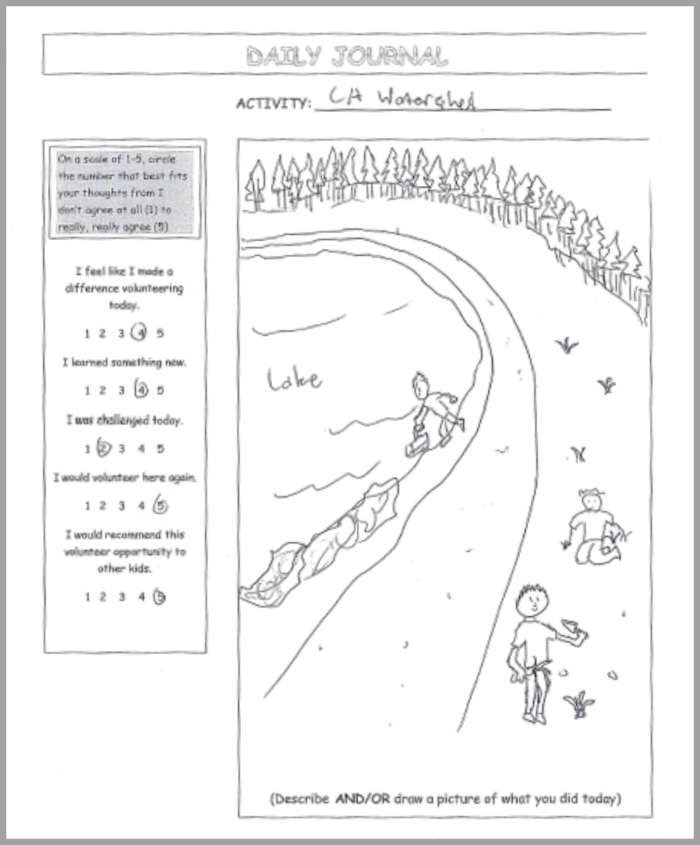 " I liked what we did today and had a nice time talking to the seniors. There are not boring. I think that it meant a lot to visit the seniors. I would recommend this to everyone."
•••
"Today we harvested many plant leaves and vegetable to go to the Howard County Food Bank so children and their parents who are struggling can get fresh grown vegetables. I really felt like I made a difference today and helped a lot of people have a healthy meal."
•••
"We helped paring shoes, tagging them, and tying them together. We also hung many clothes to match different seasons, and put foam on hangers. So much fun and great to know that it was all going to people that really need it."
•••
"We helped by clipping branches off of trees. I felt that I made a difference because now it's easier for others to walk the path. I would definitely volunteer here again."
•••
"Today we volunteered at Happy Helpers for the Homeless. We sorted and counted school supplies for the needy on the Eastern Shore. I am glad we helped those kids get school supplies."
•••
"I learned how delicate an ecosystem can be."
---